These are some free printable Baby Shower Favor bags that I have made for another website of mind fluffyshower but I removed that for some reason, so I am offering these here on https://printthistoday.com. Download these favor and goodies bag templates for free. Have fun with these cute paper crafts on your baby shower party. Pea pod baby is an all time favorite image and I have really put an effort to make cute and adorable babies.
Free printable African-American Pea pod baby shower favor bag
A cute free printable baby shower favor bag with cute African american baby in a pea pod. Enjoy serving party favors like mints, candies or chocolates in these cute tiny bags.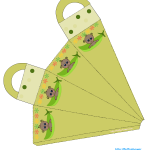 African-American twin babies
Are you arranging a twin babies shower? Well this cute favor bag printable template will perfectly suit your needs. This easy to assemble paper craft makes and adorable bag.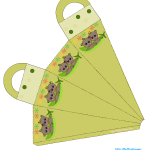 Caucasian baby in a pea pod
Click the image below and save the bigger image in your hard drive. Print it on a card stock paper, cut the white parts and join the ends with glue. Your cute little favor bag is ready for a Caucasian baby shower party.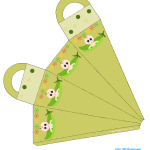 Caucasian twin babies party favor bag printable
A cute free printable favor bag with twin Caucasian babies in a pea pod.