I have prepared some free mother's day bookmarks that will be loved by your mom or grand mother if she reads books. You can print these on card stock paper and paste two of the bookmarks printouts together to make a firm and beautiful bookmark. You can also use these designs on your mom's birthday.
Free Mother's day bookmarks template with Blue and White Flowers
In this free template, you can get four printable bookmarks with beautiful blue and white flowers. You can add these bookmarks to the gift bag that you have prepared for your mom, specially if there are some books included in that mother's day gift. This serene colored design is suitable to give as a gift to any of your colleagues, friends or any elderly lady.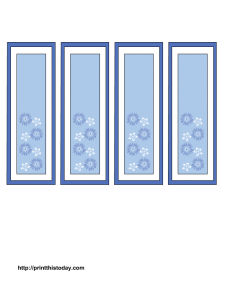 Butterflies and flowers
This bookmarks set has a white background so your toner ink wont be used much. It has a pink and rust border and beautiful flowers and butterflies.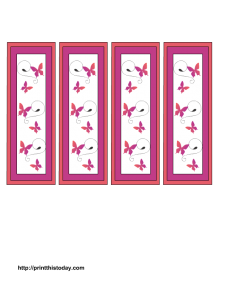 Happy Mother's day
This bookmarks set is specifically made for mother's day with a message of 'happy mother's day' .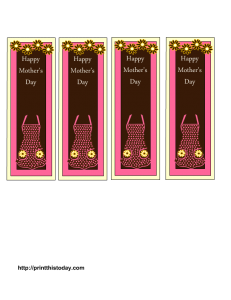 I love you mom
You can give this mother's day bookmark to your mom this mother's day, on her birthday, or any other day of the year to show your love and care for her.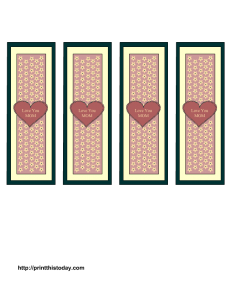 Craft lover mom
This bookmarks set is specially made for craft lover moms, and ladies as this is decorated with beautiful flowers and buttons. You can give these bookmarks to your mom as a gift with any craft related book.