Here are some free printable cards with romantic, meaningful and cute love quotes and images that you can print and send to someone special.
Love card with picture quote
I'd like to run away from you but if you didn't come and find me I'd die.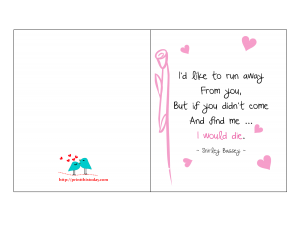 Love Card with romantic quote
How do I love thee? Let me count the ways.
I love thee to the depth and breadth and height
My soul can reach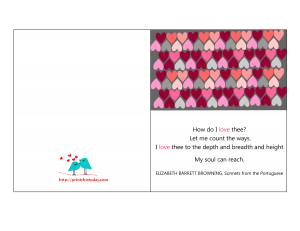 Love card with cute quote
If I tell you I love you can I keep you forever?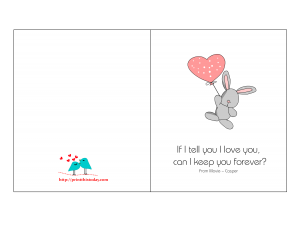 Love card with thankful quote
It doesn't matter what I went through in life, all bad experiences don't matter any more, now that I have you.
Love card with romantic quote and cute picture
Love is a dream, that comes alive, when we meet