Here are some adorable free printable love cards that you can send to your boyfriend or husband to tell him that you love him so much and thinking about him all the time. As they say that "You know when you have found your prince because you not only have a smile on your face but in your heart as well." So share that smile with your prince with these wonderful cards that I have crafted on computer for you.
Love Card for Him
This is a very cute love card with a teddy bear standing in her garden that represent love and romance and she is growing heart shaped flowers all around her. The words say "Thinking about you". Tell you boyfriend or husband that thinking about him makes you feel as if you are standing in a garden full of love and hearts.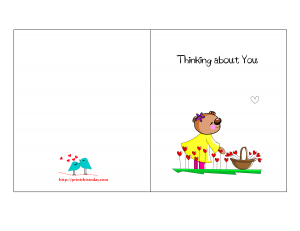 Be my Love Card
This is a cute card with simple word to ask that someone special to be your love.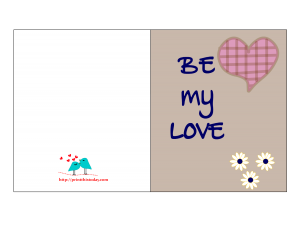 I love you card with Lady-bug
This is an adorable card with a lady bug that has hearts on her instead of spots.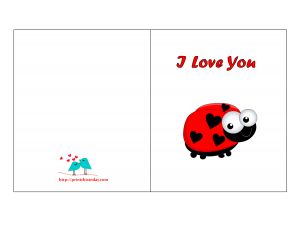 I am always thinking of you Card
I love the colors and image I have made in this adorable card. A cute bird is sitting on a branch with a flower and words on this card say that " I am always thinking of you."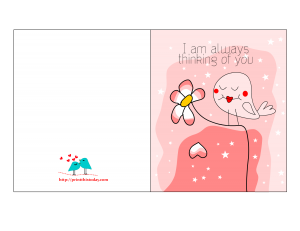 I love you card with cute Spiders
This is an adorable card that your husband or boyfriend would love for sure. It has two cute spiders on a web and the lady spider is chasing the male one and the message says " I love you". Share your message of love with him with this wonderful card.