Here is my collection of free printable coloring pages for kids with spring flowers. Spring is the most colorful season, where colors are spread around. This is the best time to teach your kids about various colors and coloring the flowers can be a really fun activity for them.
Free Printable Spring Flowers Coloring Page
This is a cute free printable coloring page for kids with three beautiful flowers. Your kid can count the flowers and color these with crayons or color pencils.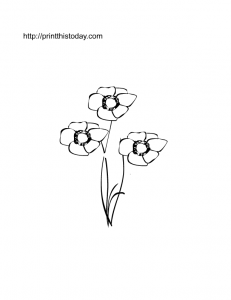 Free Printable Flowers on a branch Coloring Page
This is another very beautiful image that I have drawn today with six beautiful flowers on a branch. Again you can have fun teaching your kids how to count while he/she can enjoy coloring these beautiful flowers.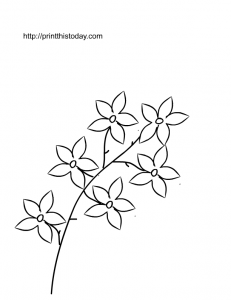 Free Printable Poinsettia coloring Page
This is a very cute bunch of flowers that your kid can color with crayons or pencils.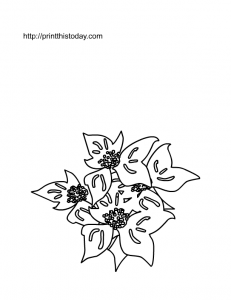 Hand-drawn flower Coloring Page Printable
This is a flower drawn with some very raw lines but this image can look so beautiful if you or your kid will color it with watercolored color. You can also paint and use this image in your craft projects.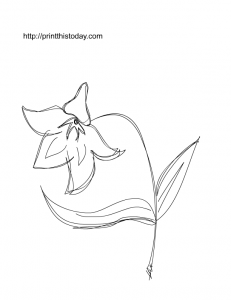 Free printable Rose Coloring Page
I have made this rose specially for my daughter as she just adores roses. Your kid can also enjoy coloring this rose and can also cut and paste it anywhere. It will be helpful with scissor practice.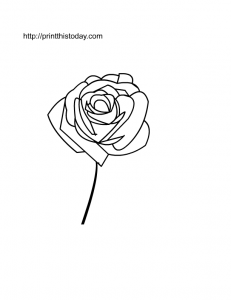 A flower pot with a floral design
This is my most favorite spring flowers printable that I have made. A beautiful flower pot that has a floral design itself and a beautifully designed flower will be fun for kids to color. To download any of these coloring templates , right click on the images and save the larger images to your computers. You can adjust the size according to your printer's requirements.