Here is a collection of free printable insects coloring pages that I have made today. I have made just cute insects that your kids will love to color. Learning about insects can be a fun activity for preschool kids and these pages will help you with their learning for sure.
Free Printable Ant coloring Page
A cute ant to color will be loved by kids. Download this free printable by clicking on the image and saving the big image in your PC.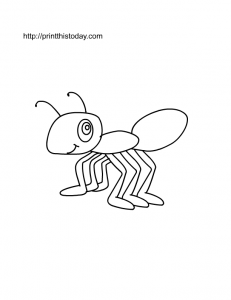 Ladybug
A cute free sprint coloring page with a lady bug.

Butterfly
This is a free printable page with the cutest insect that is butterfly.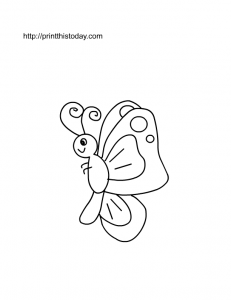 Honey Bee
A lovely honey bee that you can download and color.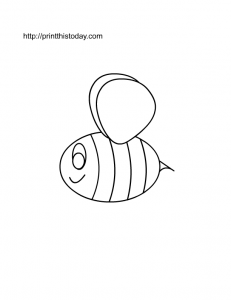 Spider
A coloring page with an insect called spider.