Here are some adorable Love themed Free printable Labels featuring Hearts. You can print these on any A4 size paper. Each set of labels have 8 Labels of same design so you can decorate your kitchen jars with same design of labels easily.
Free Printable Labels featuring Hearts
These cute labels have a pattern of heart and stars around it. This set is perfect for Valentine's day.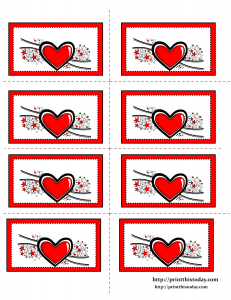 Labels with Tree made of Hearts
These very cute labels have a grey border and a tree made of pink heart and small hearts all around it.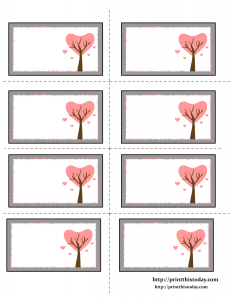 Labels featuring two cloth Hearts
These labels are decorated with two hearts that have texture of a cloth hanging through pegs. These labels have an adorable cloth like border. These labels are perfect for Valentine's day or anniversary.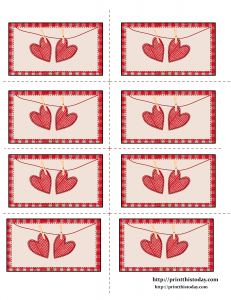 Labels with Mosaic Heart
Simple yet elegant labels with a mosaic heart and mosaic border on a white background.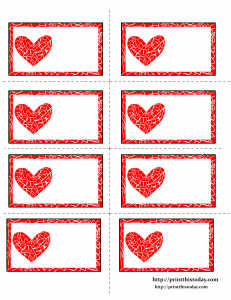 Labels with Hearts border
These  labels have a cute border made of pink, red and white hearts.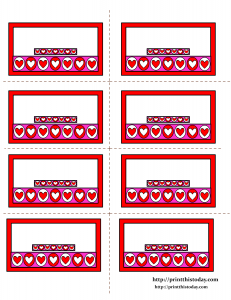 Cute Love Labels with two hearts