I have made some cute free printable Halloween pencil toppers that you can use to decorate pencils or pens and can make cute Halloween party favors that way.
Just cut the toppers around the thick lines, fold from the dashed lines and make small cuts on the dotted lines so you can wrap and paste the ends on pencils. You can also tie some ribbon on that end to give it a cleaner look.
These cute scary little monsters can add fun-filled chills and frights to your Halloween Party Favors.
Halloween Pencil Toppers Printables (Favor Ideas)
This set of toppers has a cute pumpkin, a Frankenstein, and an adorable and scary little red ghost.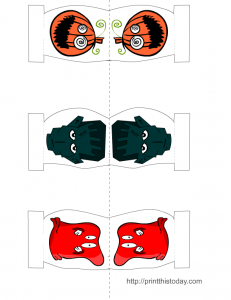 This set of pencil toppers is my personal favorite and has three little ghost faces for Halloween.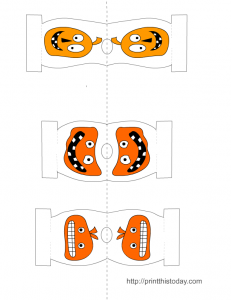 Cute little naughty boys will love pencils with these scary toppers as a Halloween favor for sure. This topper set has a Cat, a Hat, and a scary Scull with red eyes.