This is my collection of free Printable Easter Cards for this Cherished Spring Holiday. Elegant and stylish these paper designs will add a sweet charm to your Easter Celebrations. Cute and cuddly easter bunnies and easter eggs are suitable for kids and adults. Have fun with your friends and families. 🙂
Cute and cuddly Easter bunny and egg
This is a sweet and cute design that your kids can send to family and friends and have sweet fun of their own. You can also send this charming and adorable Easter Greetings card to your loved ones.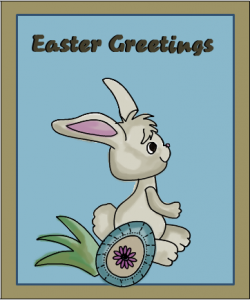 Easter eggs and Hearts
An elegant and chic card with a happy Easter message and eggs and hearts around.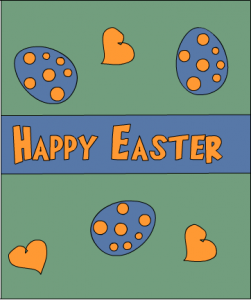 Cute Easter Bunny Rabbit and Hearts
Hand out your Easter Greeting card in a fun and charming way with this cutest bunny and pink hearts around.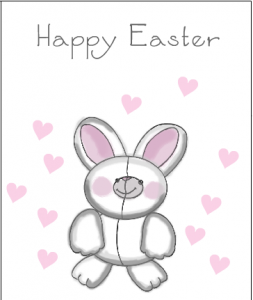 Easter Basket with Easter eggs
Deliver an Easter message to your loved ones with this traditional Easter basket with Easter eggs. This charming card template is absolutely free to download.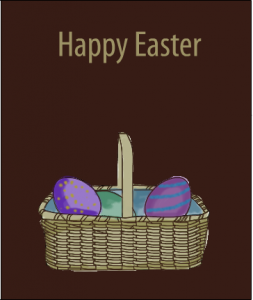 Easter egg with flowers around
A spring green egg with cute flowers around. Send some charming spring fun to your family in the form of this elegant card.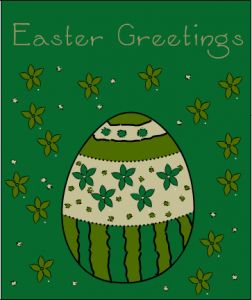 Cuddly Bunny and striped egg
Another adorable bunny that I love every time I see it in front of a striped egg. My personal favorite.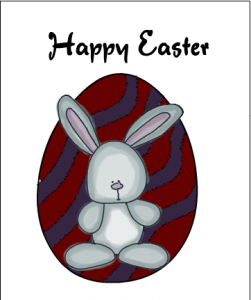 Funky Easter Card with bunny and flowers
A funky and fun Easter Card especially suitable for kids. A naughty easter rabbit and colorful egg. Download, print and enjoy.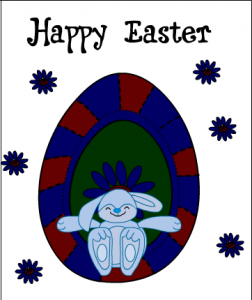 Easter is approaching so I have made these free Printable Easter Cards today that you can print and send to your loved ones. To see the Easter Cards I made last year, visit this page. All these cards on my website are evergreen and you can use these any time you like.
Happy Easter card with Easter Bunny
An adorable card with a cute Easter bunny who is trying hard to hold an egg with a beautiful floral pattern. This card is also toner-friendly, so share a message of happy Easter with your friends and family through this card.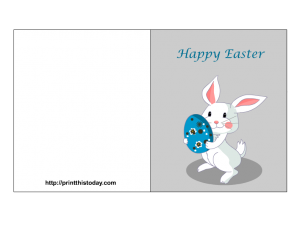 Easter Card with a cute little chick
This is another fun and colorful card with a cute little chick and flowers in the background and a message of 'Happy Easter.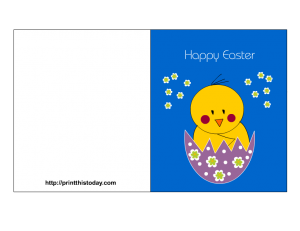 Easter Card with Colorful Eggs
This Easter Greeting Card has adorable colorful eggs.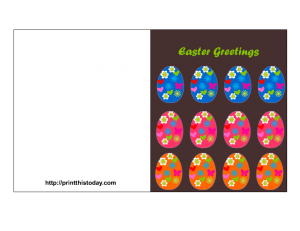 Elegant Easter Card
This is a very elegant Easter card in blue and brown color.