On this page I am offering free printable bookmarks with designs comprising of different hearts. You can use these bookmarks as party favors or valentine's day giveaways. Any book reading lover would appreciate these cute bookmarks.
Free printable bookmarks with hearts
This set of free printable bookmarks feature mosaic hearts set against a grey background. You can print these bookmarks on heavy card stock and cut each bookmark around the edges to get 4 bookmarks from each print out.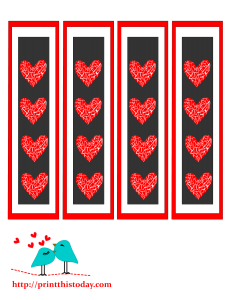 Hearts tree bookmarks
These adorable bookmarks feature a love tree in shape of a big heart and lots of small hearts around it.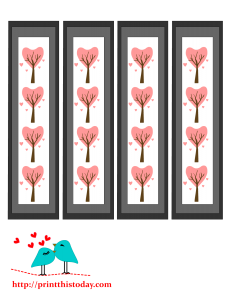 Bookmarks with two hearts together
This set of bookmarks feature two cute hearts  against red and white vertical lines. This design is very decent.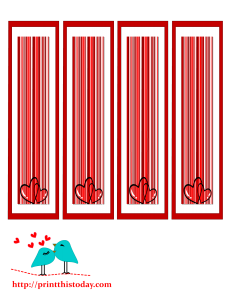 Cute bookmarks with hearts
Another set of bookmarks with a charming design and elegant colors. Big and small pink hearts are set against a brown background and give this design a chic and unique look.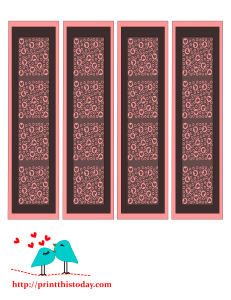 Bookmarks with colorful hearts
This set of bookmarks is decorated with colorful hearts and its design is fun and cheerful.