I have prepared some free printable Birthday favor box templates today that you can also use on baby shower parties or any other occasions. Fill these boxes with nuts, roasted almonds, mints, chocolates or Hershey's kisses and spread sweet joy among your birthday party guests. These cute designs are suitable for kids birthday party favors as well as adult birthday parties. Choose any design that suits your needs and assemble the box after printing it on a card stock paper. Cut around the edges and completely remove white areas of the paper, fold from the dotted lines and secure the edges with some glue. Kids will also enjoy assembling these paper craft boxes for their birthday party preparations.
Free Printable Birthday Favor box templates
This template will make an adorable and cute little box with a birthday cake on the lid and stars and polka dots on each side. Fill it with candies or any birthday favor items you like and I am sure your birthday party guests will love it.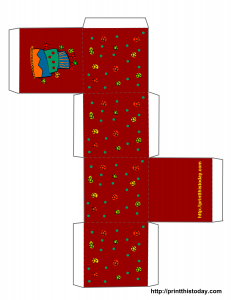 Daisies and Flowers
This favor box design can be equally liked by young girls, teens and women. A nice and light background with daisies and pink flowers gives it a cute touch.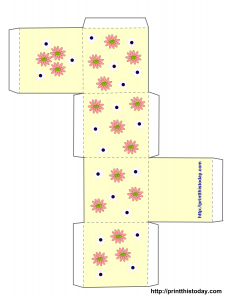 Birthday Cake and flowers
Another favor box design with birthday cake on the lid and cute and colorful flowers around.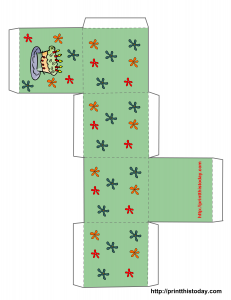 Birthday Gifts
This cute favor box has image of gift boxes on it. A purple border and polka dots will give it a perfect look and you can add to the beauty by adding a beautiful ribbon around it.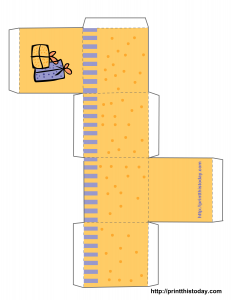 Birthday Cupcakes
This favor box design is also toner friendly due to its white background.