When you decide to teach your child the skills needed to master handwriting, the main thing to keep in mind is to make sure to keep it fun. To help you with that I have prepared these fun to trace worksheets for Preschool and kindergarten kids. On this page you will find some Free Printable tracing worksheets with Alphabet E. Kids can practice handwriting skills and also enjoy coloring an adorable elephant on the coloring page.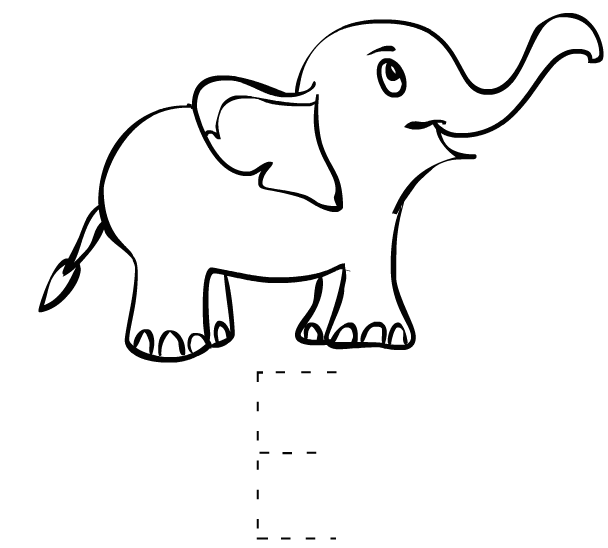 Alphabet E Tracing Worksheets for Preschool
Lower case or Small Letter E
Use this printable to help strengthen your child's fine-motor skills. The child traces the path, also has a cute image that they can color.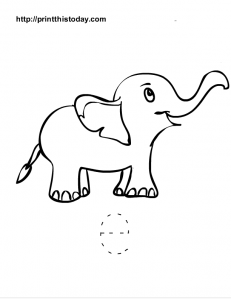 Upper Case or Capital letter E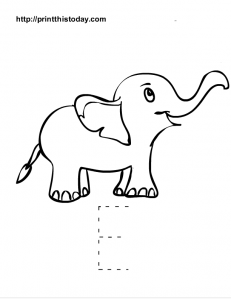 Alphabet E Tracing Worksheets for Kindergarten
Here are some handwriting worksheets with letter E to learn and practice handwriting, there worksheets suitable for kindergarten and early
elementary.
Lower Case or Small Letter E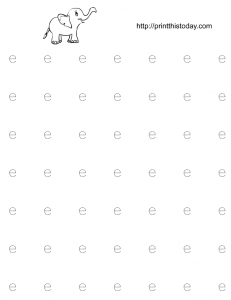 Upper Case or Big Letter E