I have made these really cute free printable math worksheets with different animals specially for pre-school and kindergarten level kids. You kid can learn to count with these cute animals that I have made all by myself. I have used farm animals, ocean, wild and domestic animals in these worksheets that your kid can color. Your kid can trace the numbers with crayons and also with help of color pencils.
Teach them about animal kingdom and also about numbers with these fun and cute worksheets. If you want to see any other worksheets or any other free printables, feel free to write to me with your demand.
Free Animals Math worksheets
Number one
In this worksheet I have made an adorable cow that your kid can color and enjoy. Number 1 tracer is so easy to trace with the help of a crayon.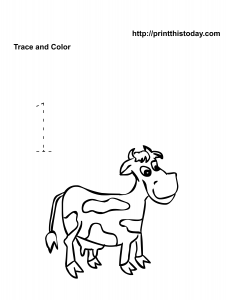 Two horses
Two cute horses with number two tracer are adorable and fun to color.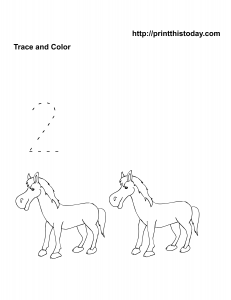 3 Sheep
Yes sir, yes sir three bags full, 🙂 . I have made 3 sheep with number three so your kid can hum the nursery rhyme and will color the sheep black. These cute farm animals can also be decorated by pasting cotton balls on them and number 3 is always tricky yet fun to trace.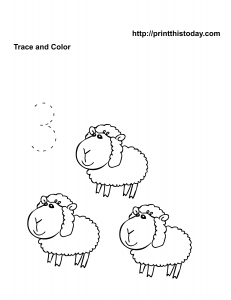 Four Goats
Enjoy coloring four cute goats and tracing number four. My daughter goes to pre-school and she learned to write number four very quickly.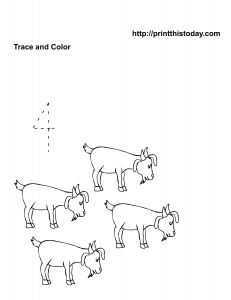 Five Whales
I have added some more fun to this numbers activity by making some ocean animals. These five adorable whales are easy and fun to color and your kid will love number five tracer.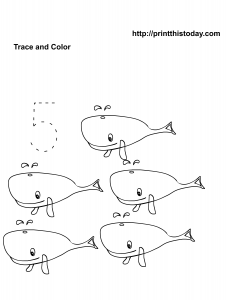 Six Starfish
Another cute ocean animal to color and number six to trace, I believe that your kid will not get bored of learning numbers with these cute worksheets.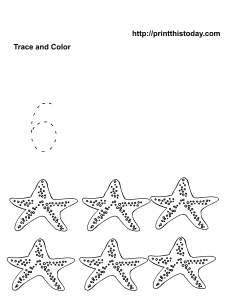 Seven mighty Lions
Now from ocean animals to Jungle animals, these seven mighty lions can be colored in any color like orange, yellow or blue to make it look less ferocious and number seven is always easy to trace in math.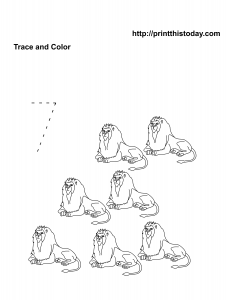 Eight cute Cats
On this worksheet I have made eight adorable cats that your kid can color and enjoy tracing number 8.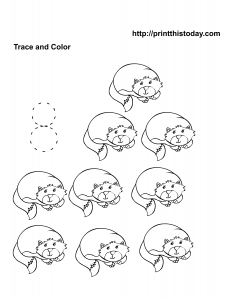 Free number nine worksheet with Alligators
Nine alligators and number 9 tracer sheet.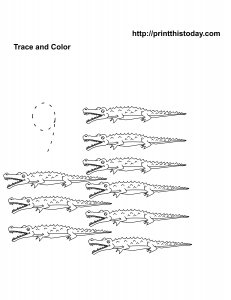 Number 10
Number ten worksheet with ten giraffe to color.