Here are some Free Printable Mother's Day Labels that you can download and print. These adorable free labels can be used as kitchen jar labels, book labels, labels to paste on gifts and favors boxes that you have prepared for mother's day, your mother's day craft projects, you can print and give these to mom as mother' day gift or you can use these in any creative way that you may like. Please share the pictures or ideas for using these labels and I'll place those on this site with your name.
Free Printable Mother's Day Labels in Blue Color
These adorable free printable labels can be used on mother's day or on any other day and way that you may like. Please read the terms of use before using these printables. You can also decorate these further with ribbons, laces, and various embellishments.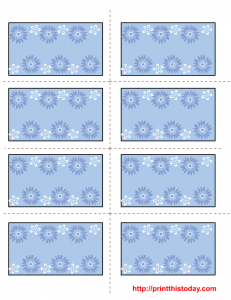 I love you Mom, Free Printable Labels
These free labels have a background full of flowers and a heart with a message of 'I love you, Mom'. You can use these labels to paste on the favor boxes or some home-made cream jars and give to your mama as a mother's day gift. You can also use this set of free labels on your mom's birthday.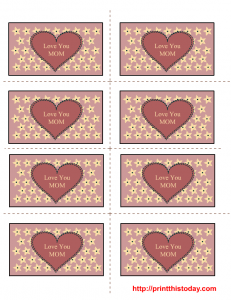 Crafty Mama, Labels for Mother's Day
This is my personal favorite set of labels and it can be used on mother's day or any other day. If you are a craft lover yourself, you can use these labels on your craft boxes or your jars with beads collection. You can also use these labels as kitchen jar labels or in any other creative crafty way that you like.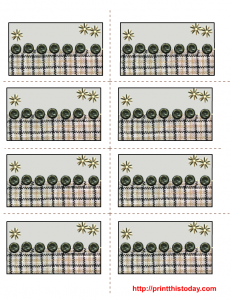 Apron and daisies Mother's Day Labels
I love this pattern that I have used on these free mother's day labels set. My mom is a great cook and as she spends most of her time in the kitchen, I have made this design to appreciate her for all her efforts. I have also added a message of happy mother's day and I believe that your mama will also love it.