Show your appreciation to your mom this mothers day with these cute and free mother's day card printables that I have created for myself and to share with all of you. I am sure your mom will be happy if you add a hand written note in these cards while sending to your mom. You can also add some mothers day poem in these cards and personalize these any way you want. Show your mom some gratitude for all the happiness that she brought to you.
Click on the image below to see the larger version of the card and adjust the printer settings before printing any of these templates. To get more cards also check this post of mine.
Mother's day card with Apron
Moms always cook for us so give your mom a token of appreciation through this adorable free card with an apron decorated with pink polka dots and daisies. A personal note will add more warmth. Thank your mom for all the efforts.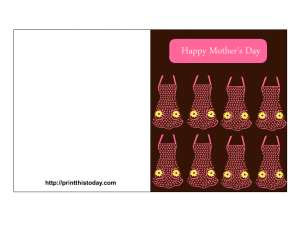 Crafty Mom
If your mom loves to sew and stitch, she'll surely admire this beautiful card with a message of 'Happy Mother's Day' and some adorable flowers along with a check cloth and buttons. This adorable color tone will also be appreciated by moms.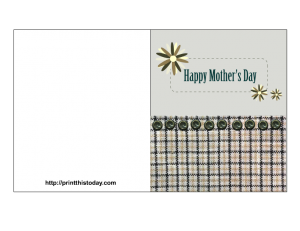 I love you Mom
Tell your mom that how much you love her with this beautiful free printable mother's day card with a message of 'I love you mom' and an adorable heart on a floral background.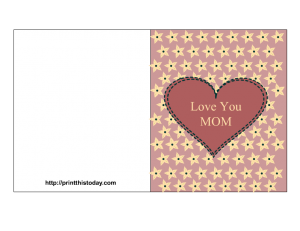 More than a mom…
This is my personal favorite card and I believe that this is the card that I'll give to my own mom this mother's day. It not only have a message of happy mother's day but also a beautiful line that 'You are more than a mom, you are my friend'. So if your mom is your best friend, give her this card and she'll love it for sure.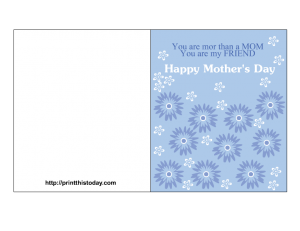 Butterflies
In this free printable mother's day card, I have used some butterflies to symbolize all the tender love and care that our moms give us. The beautiful colors make it more adorable and cute.