Here is another set of free printable love quotes cards that I have made for Valentine's day. These adorable cards are decorated with meaningful love quotes and cute images.
Free Printable Cute Card with Meaningful Love Quote
"Love Creates an Us without destroying a me". This is a free printable card with a romantic love quote. The love quote is written in a colorful font and little hearts surround the quote. Just click or tap on the thumbnail below and save the larger printable card.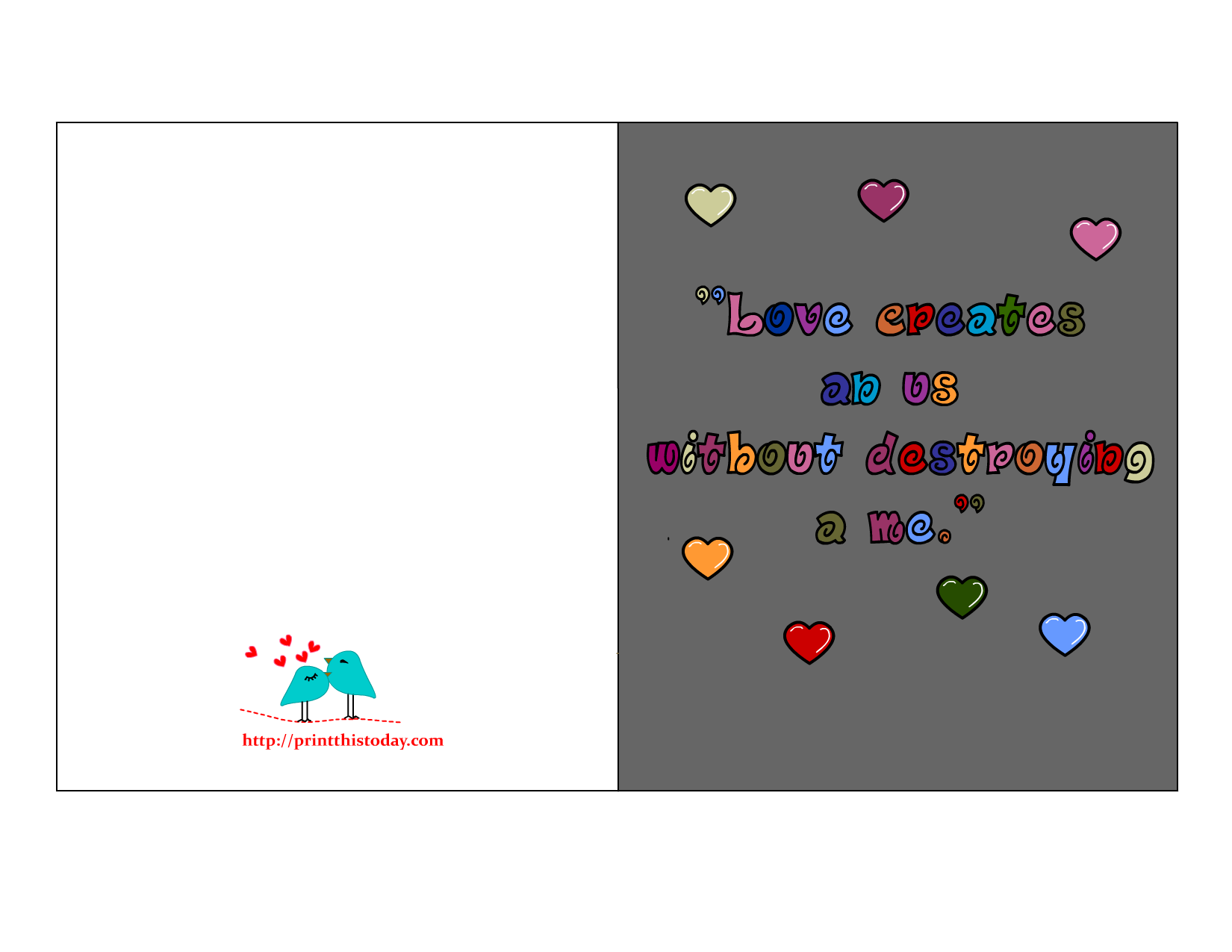 Free Printable Love Quote Card
This is an adorable free printable card with a love quote that says, Time passes. Memories fade. Feelings change. People leave. But the heart never forgets. There is an adorable dandelion image with hearts is made on it.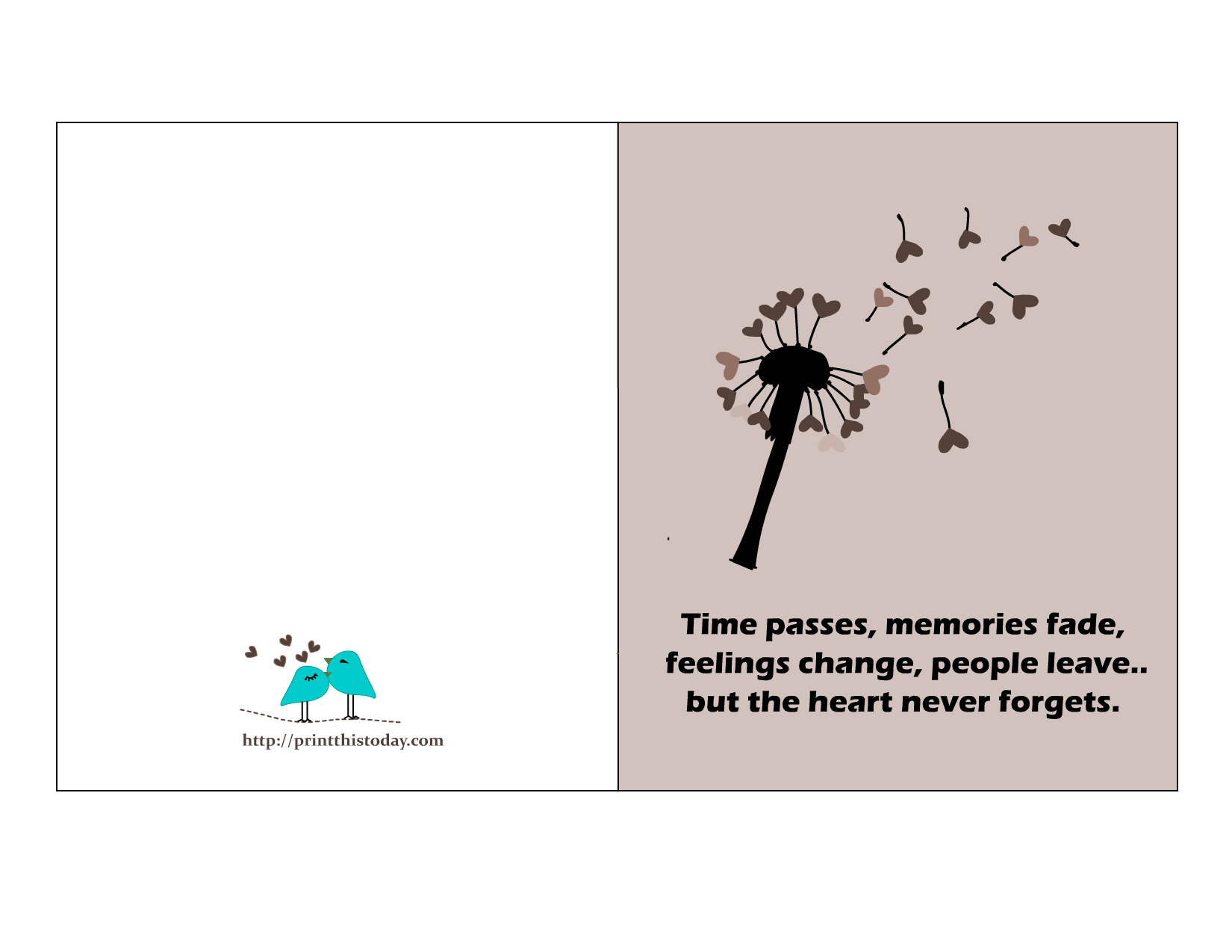 Free Printable Card with Cute Love Quote
If I never met you, I wonder how my life would be.
Do you want to share this lovely quote with someone? If so, print this adorable love card with a teddy bear who is taking a basket full of hearts.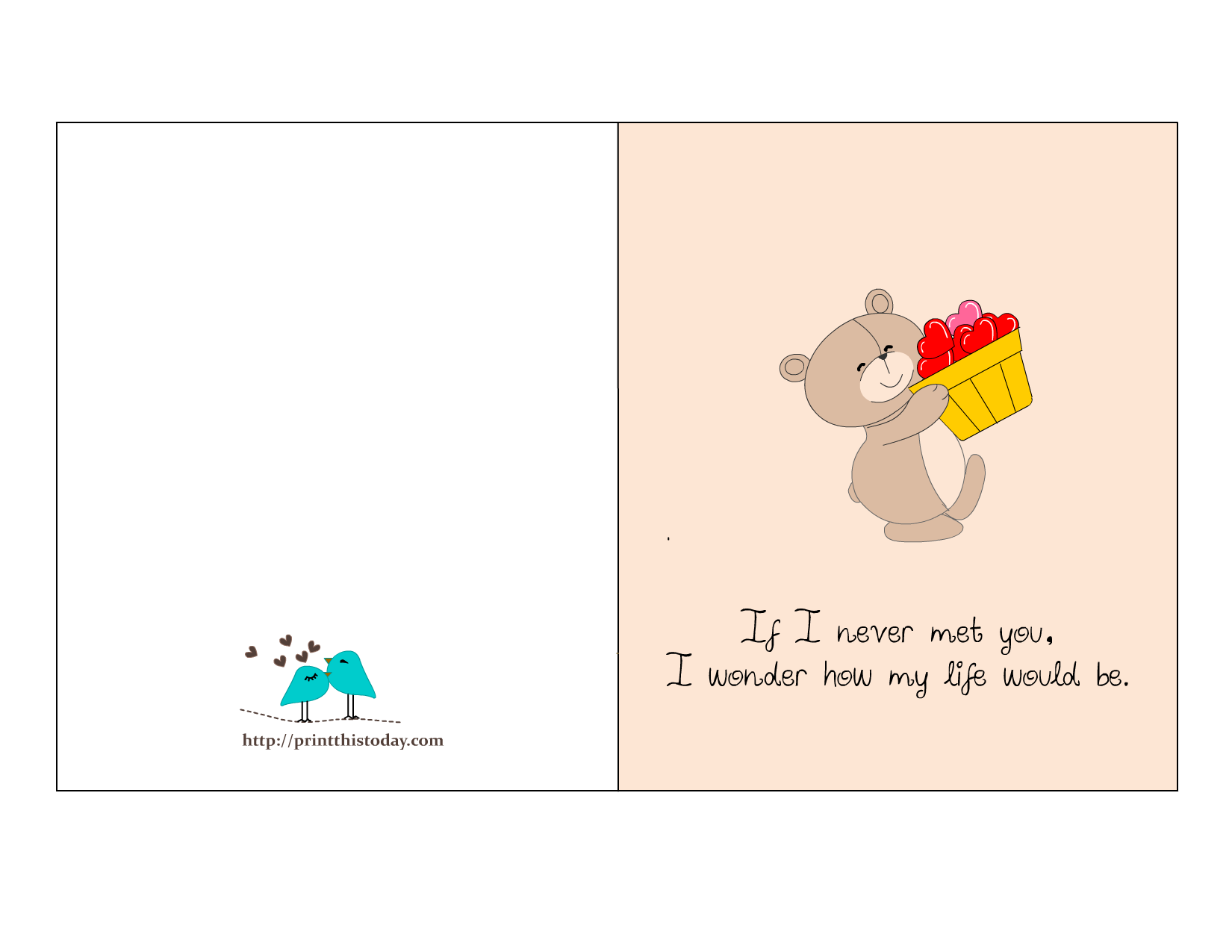 Free Printable Elegant Card with Love Quotation
Love must be as much a light as it is a flame. This beautiful card with a lovely quotation about love has an image of a candle and this card is a free printable.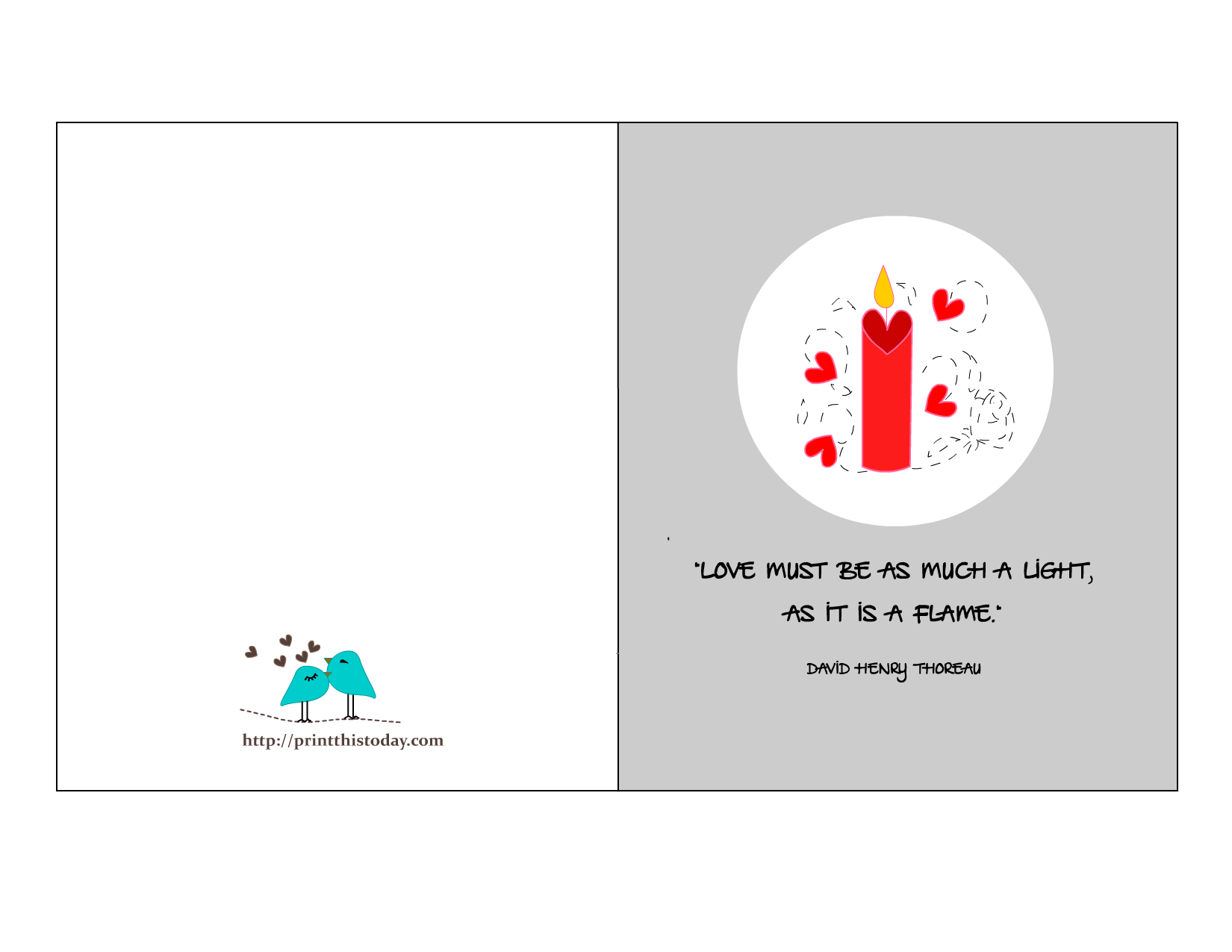 Free Printable Cute Card with Romantic Love Quote
Love is smiling on the inside and out.
This cheerful and happy free printable card has a lovely emoji made on it and a love quote by Jennifer Williams.