Here are 24 romantic love postcards that you can print, stamp and send to someone special. Sending postcard is an old fashioned way but it will be also unique and your love will be surprised upon receiving these adorable postcards which have meaningful love quotes and cute images.
Send any of these postcards on valentine's day or any other day to make it special for your sweetheart.
1. Cute Love Postcard
A very cute postcard with a much more cute love quote saying "If I tell you I love you, can I keep you forever".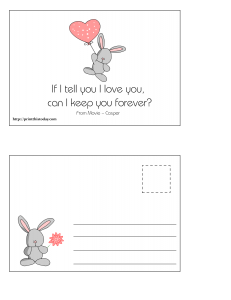 2. Postcard to say 'I love you'
A very cute postcard with a teddy bear holding a basket full of hearts and a message that says "I love you".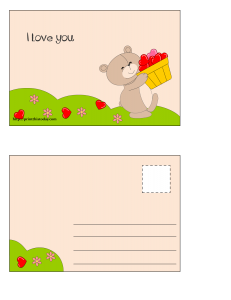 3. Postcard to tell 'I miss you'
A very cute sad kitty and a message that says "I miss you" makes this postcard sad and special.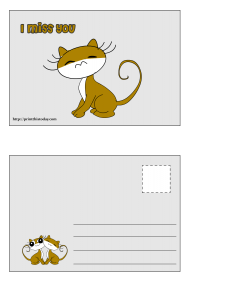 4. Free Printable Love Postcard
A postcard with quotation "You know its love when forever is not enough".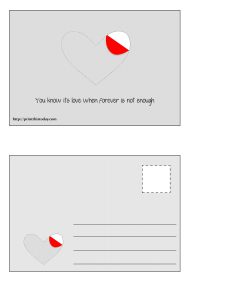 5. Send a hug Postcard
Send a hug to that special someone with this romantic postcard with teddy bears.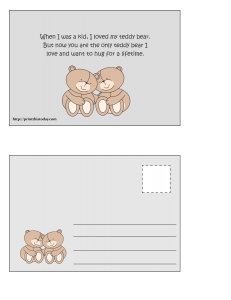 6. Love Birds
Tell that special someone how you cherish every moment spent with him/her with this adorable postcards with image of cute love birds.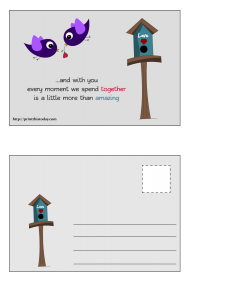 7. Love Postcard
Tell your sweetheart that you do not want to lose him/her with this cute postcard with an adorable bunny.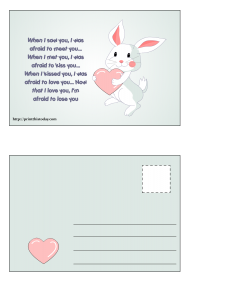 8. We belong Together
A message to remind your boyfriend or girlfriend that both of you belong together.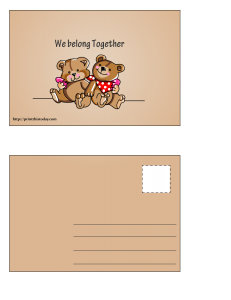 9. Miss You
Postcard with a miss you quote that says " Love is missing someone when you're apart, but somehow feeling warm inside because you're close in heart.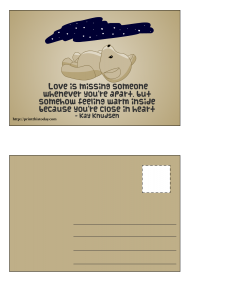 10. 'It is Simple' Love
A cute and simple way to say "I love you" to that special someone.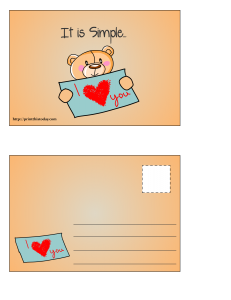 11. You make my Life Beautiful
A romantic, colorful and cheerful love postcard with text, "You make my life beautiful".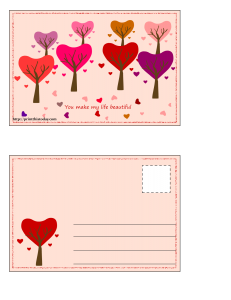 12. Postcard with Rose
Tell your long distance love that how much you miss them with this adorable card with a rose.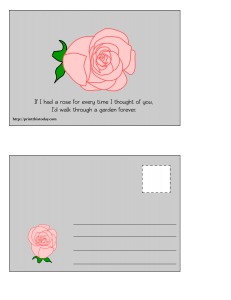 13. Cute Love Postcard with Bunny
Tell your love that you want them in your life with this adorable postcard.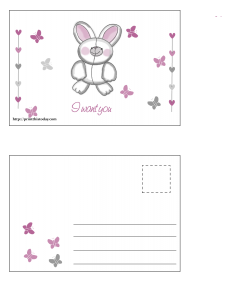 14. Thinking of You
Tell your boyfriend or girlfriend that you are always thinking of them with this adorable postcard.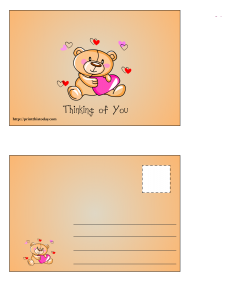 15. Romantic Postcard
Tell your love that you acknowledge what they've done for you with this romantic postcard.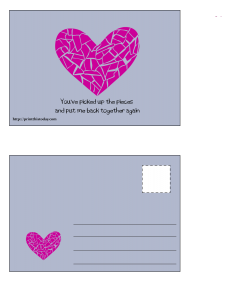 16. Send a message of Love
Say I love you with this beautiful postcard.
17. Owl Love you Forever
A cute postcard with a cute owl couple.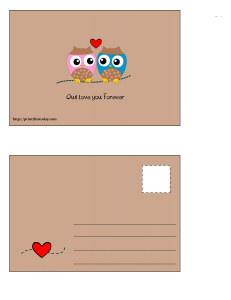 18. Love Birds
A postcard with a love tree with heart leaves and two love birds.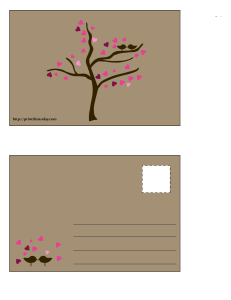 19. We belong together
Tell that special someone that you belong together with this beautifully patterned love birds postcard.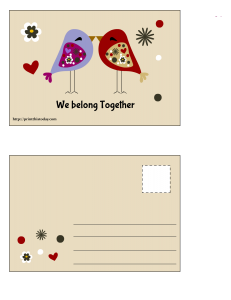 20. My Love is Forever
Assure your love that your love is forever with this cute postcard.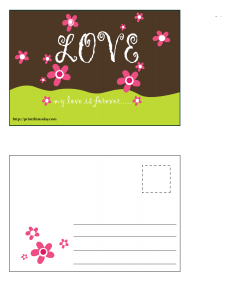 21. Sending Love your way
Send love to the way of your sweetheart with this postcard.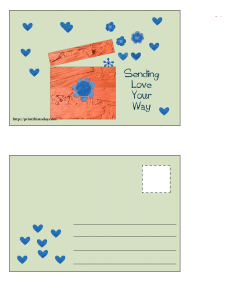 22. Love
A very cute design and a message of love makes this postcard really romantic.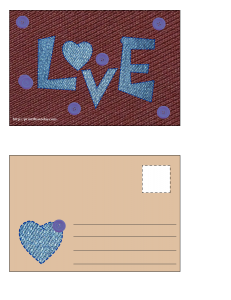 23. Cute Puppy
Personalize this postcard by writing a message on this postcard with a cute puppy.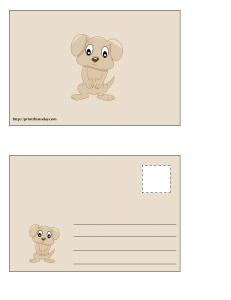 24. Postcard with colorful hearts
a simple yet elegant love postcard with colorful hearts.