This is the last worksheet of 1-10 free printable math worksheets that I have made for preschool and kindergarten kids. They can learn to count to number 10 with this series of free math worksheets. These preschool worksheets and kindergarten worksheets that are perfect to add to any preschool or kindergarten lesson plan or to make your kid practice and exercise more with the help of these.
Trace and color number 10
This working sheet has number 10 to color and also number ten tracer.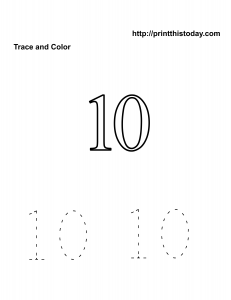 Count, color and trace number 10
Learn to count till ten and enjoy coloring these cute little giraffes.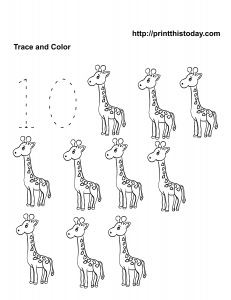 Number 10 flashcards
Adorable and colorful math flashcards with cute spirders and autumn leaves.