My girl still can not differentiate between number nine and number 6 easily. I have made these cute free printable worksheets that will also help your preschool and kindergarten kid in learning these numbers easily. They can color number six and can also trace through these easy tracers that I have made. According to my child's school teacher, it is easier for a preschool kid to hold a thick crayon in his tiny hands than holding a pencil. So I have made these number six tracers a bit larger in size so these can easily get traced with a thick crayon. You can download these numbers worksheet from 1-10 on this website.
Color and trace number six
Kids can add colors to number six and can also trace this number on this worksheet.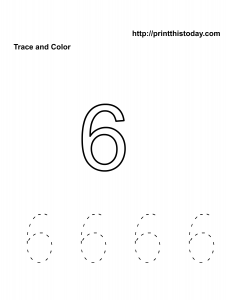 Count, color and trace 6
This coloring worksheet has six adorable balloons and an easy tracer for number 6.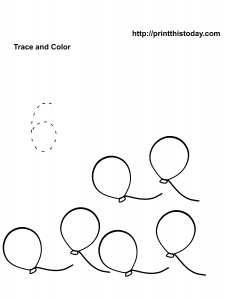 Number six flashcards
Your kid can learn to count up to six with these adorable and colorful flashcards with six penguins and 6 adorable teddy bears.