Some time I get really tensed when it comes to teaching my little girl as sometimes she is really interested in playing game and it is hard to make her site and study. So I have made these cute worksheets that perhaps can grab her attention and she will learn by adding colors and by tracing the numbers in fun way. On this page you can get worksheets for your preschool and kindergarten kids with number nine, these free printable worksheets are tracer sheets and coloring pages.
Trace and Color number nine
Your kid can color number nine and also trace it using a crayon or a pencil.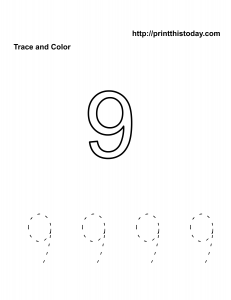 Count up to nine, trace and color
A fun to learn worksheet with nine fried eggs and number nine tracer.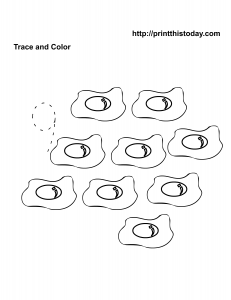 Number nine flashcards
These cute and colorful math flashcards will make learning a fun activity for your preschool and kindergarten kids. One card has nine flowers and other has nine hearts.