Number five is one of the numbers that my daughter learned to write very quickly. On this page I am offering some free printable math worksheets with number five for preschool and kindergarten kids. They can practice tracing and counting with these fun worksheets and can also enjoy coloring activity. I am also offering free math flashcards with number five and 5 colorful objects so they learn to count.
Trace and color Number 5
Kids can learn number five by adding colors to its shape and also by tracing it.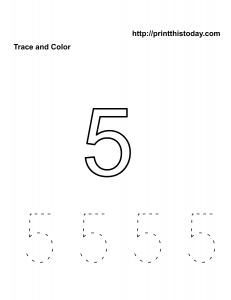 Count, Trace and color five
Kids can color and count up to five with the help of these five lady fingers. They can also trace number five given on this worksheet.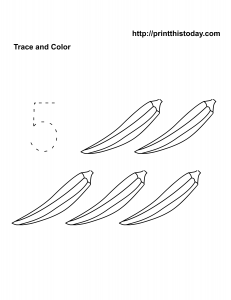 Number five flashcards
Adorable flashcards with five honeybees and five cute cats.