If you are looking for new ways to help your preschoolers and kindergarten kids enjoy learning their letters, you will surely like these free worksheets. I have made cute and interesting tracing sheets for preschool and kindergarten kids that you can download for free. If you will explore the alphabet category, you will find all the worksheets from alphabet A to alphabet Z but on this page I am offering free printable tracing worksheet with alphabet A in both upper and lower case and for preschool and kindergarten Kids. Kids can enjoy coloring the picture and can trace and learn to write Alphabet A.
Alphabet A Tracing Worksheets for Preschool
Here are some fun worksheets for preschool with Alphabet A and a cute airplane to color. Both the picture and alphabet tracer are big enough so your kid can color and trace these easily with a crayon. According to my kids teachers its easy for a preschool to grab and control a thick crayon than handling a pencil so I have made these worksheets keeping their advice in mind.
Lower Case or Small Letter a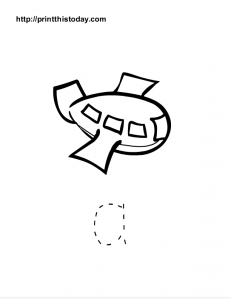 Upper Case or Big Letter A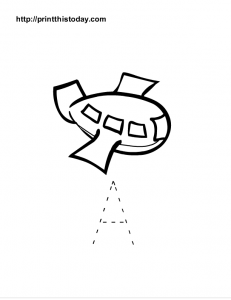 Alphabet A Tracing Worksheets for Kindergarten
Here are Alphabet A tracing worksheets for kindergarten kids. Same airplane is available to color but smaller in size and they can add colors to it using a color pencil. These worksheets are made to help them with practicing to write letter A and to develop fine motor skills. Click on any of the images below and save the bigger picture in your computer. You can print and give it to your kids so they practice it by tracing alphabet A.
Lower Case or Small Letter a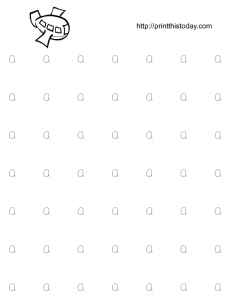 Upper Case or Big Letter A