Here are some new freebies for Halloween that I have created for you. Give your Halloween drinks and beverages a spooky touch with these 6 free printable Halloween drink labels. I have made these labels in jpg and also high-resolution PDF formats so you can easily download and print these. You can paste these labels on soda bottles or any jug of drink to make your Halloween party scary and filled with horror and fun.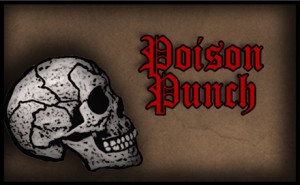 I hope your Halloween party guests will enjoy the drinks labeled with such scary titles.
Vampire Blood
Toxic Tonic
Spider Cider
Poison Punch
Spider Venom
Deadly Tonic
I have distributed 3 labels in two files so you get a big enough size that fits soda bottles and jugs filled with drinks. Click on any of the Jpg. image and then right-click and save the bigger image that you can print. You can also download PDF files here Download PDF 1 , Download PDF 2
You can also make tags of the printables and tie in the necks of your Halloween party drink bottles. You can play with these labels using your own ideas as well. These are only for personal use.