Here are some adorable free printable Valentine greeting cards that you can download this Valentine's day and send to your sweetheart and loved ones.
Be my Valentine Card
This is a perfect card to give to some girl. An adorable teddy bear is holding a big big heart in it's hands and the text says "be my valentine".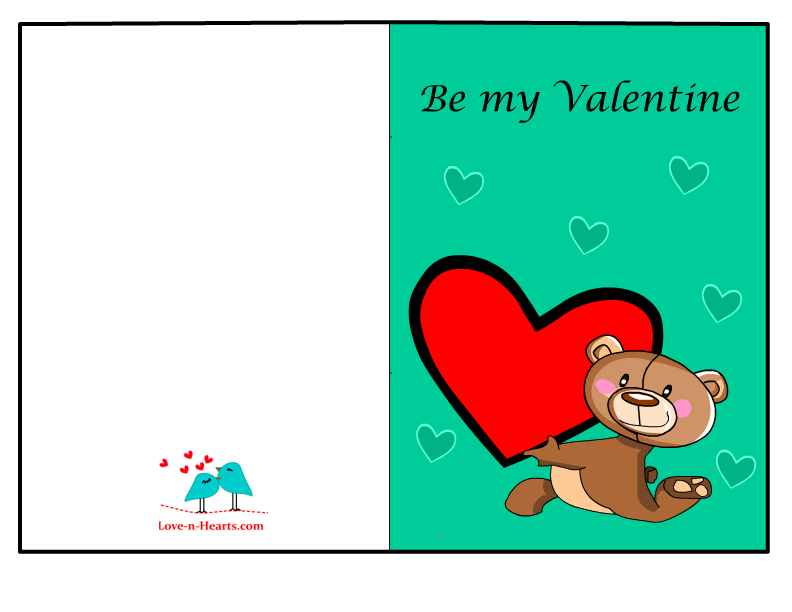 Love is all around
This is a cute greeting card for Valentine's day a cute teddy bear has hearts all around her. Send this card to your family and loved ones this valentine's day.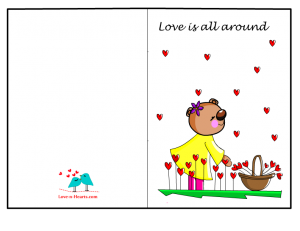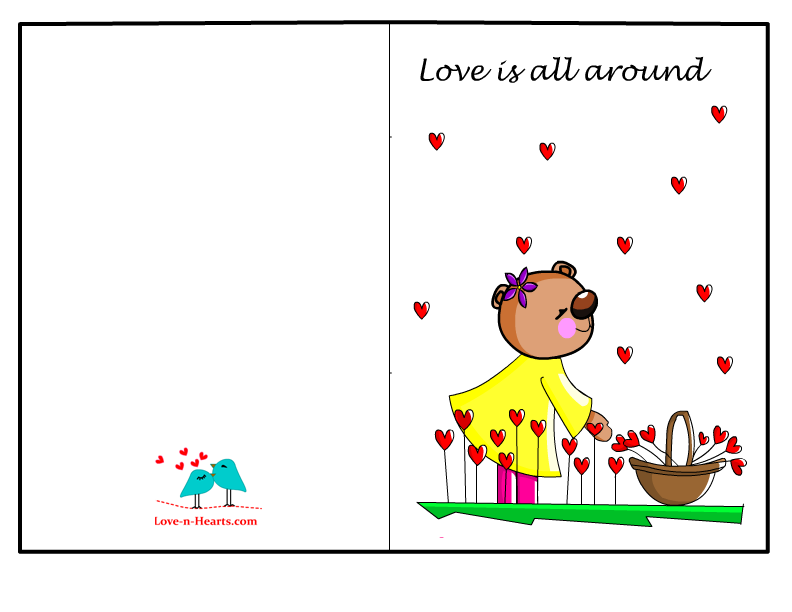 Happy Valentine's Day Card
A very cute pink heart makes this Happy Valentine's day card adorable and unique.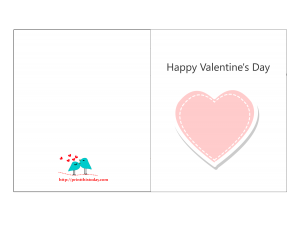 Valentine greeting Card
This Valentine greeting card is very economical and printer friendly. Tell your sweetheart that you have one heart among you.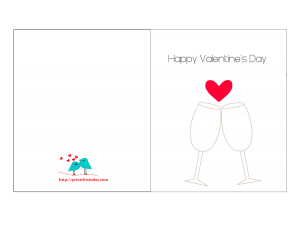 Happy valentines day
Another adorable Card with a wine bottle and glass full of hearts. This card is perfect for Valentine's day.