On this page, you will find some adorable free printable Valentine cards that you can send to your husband or boyfriend on Valentine's day to make that day more special for him.
Valentine Card for Him with Message in a Bottle
This is an adorable card that has the message of I love you in a bottle. This is a very special card to let him know that you love him with a unique image of love message inside a bottle flowing on the ocean waves.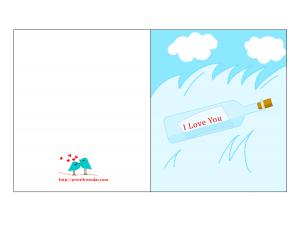 Free Printable I love you Card for Him
This is a very pretty I love you card for him with a dandelion with hearts and a simple message of " I love you".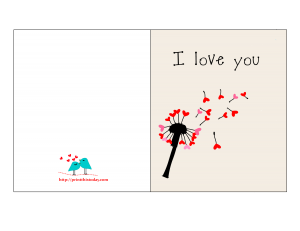 Send love on his way on Valentine's Day
This is a lovely card for him that you can send this Valentine's day. This lovely printable has a silhouette of a lady blowing lots of hearts in the air. Send some love on his way this Valentine's day with this wonderful free printable card.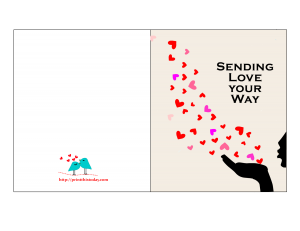 Valentine's Day Card for him with Love Tree
This is a charming card decorated with colorful love tree that has hearts, flowers, and butterflies on it and a message that says " I love you".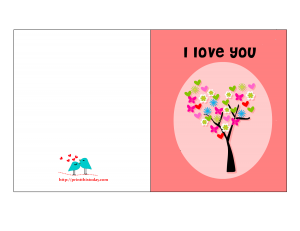 Colorful Valentine Printable Card for him
This is a colorful Valentine card for him that is decorated with colorful flowers and hearts.