Here are some cute and charming free printable romantic card for your boyfriend or husband. Tell him that you love him so much with these wonderful cards.
Romantic Card for Him
A cute card that says, 'Shower me with your love'.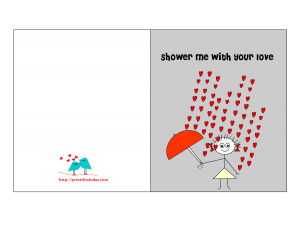 I am your Juliet
This card is decorated with image of two adorable hearts and a message that says " You are my Romeo and I am your Juliet".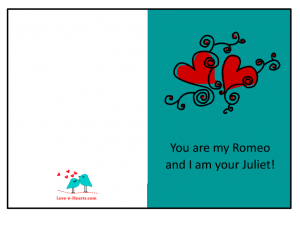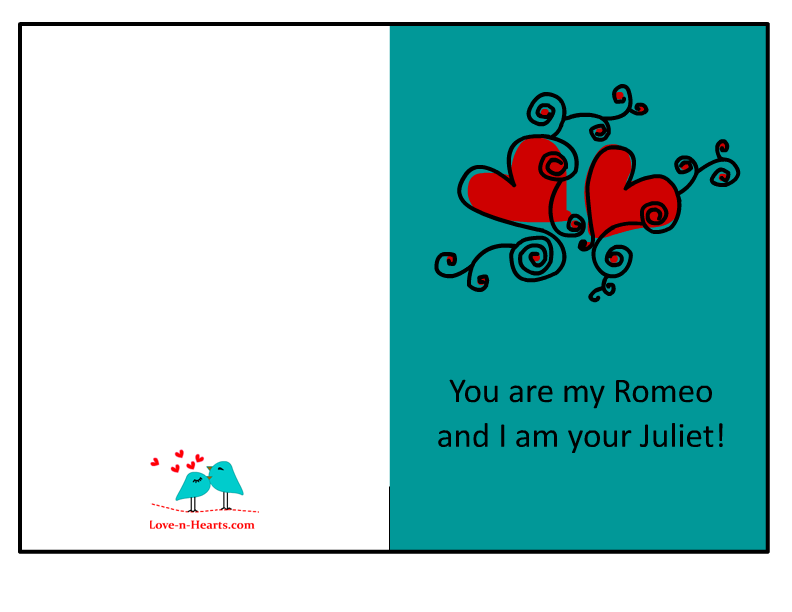 Card with Romantic Quote
A card that has a lovely heart and quote that says, "Somewhere between all our laughs, long talks, stupid little fights and all our jokes,  I fell in love."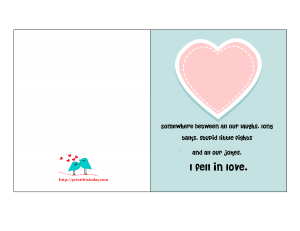 I love you every moment Card
This charming card has a romantic image and text that says. "I love you every moment".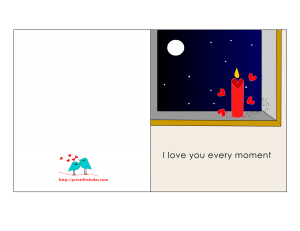 Card that say, You'll be in my heart, Always
A card with an image of a handmade heart and text " You'll be in my heart, Always."