If you want to give your girlfriend or wife some perfect and cute cards with teddy bears then here are few just for her. I have made these adorable love cards today that you can give your sweetheart and express your love for her. These adorable cards with teddy bears and hearts will be adored by any woman.
I love you Card with teddy and heart
This is an adorable love card for her with a cute teddy bear showing a hand drawn heart and a nice and simple message of I love you at the top of this card makes it perfect for your girlfriend or wife.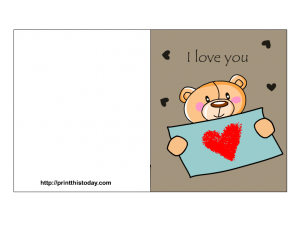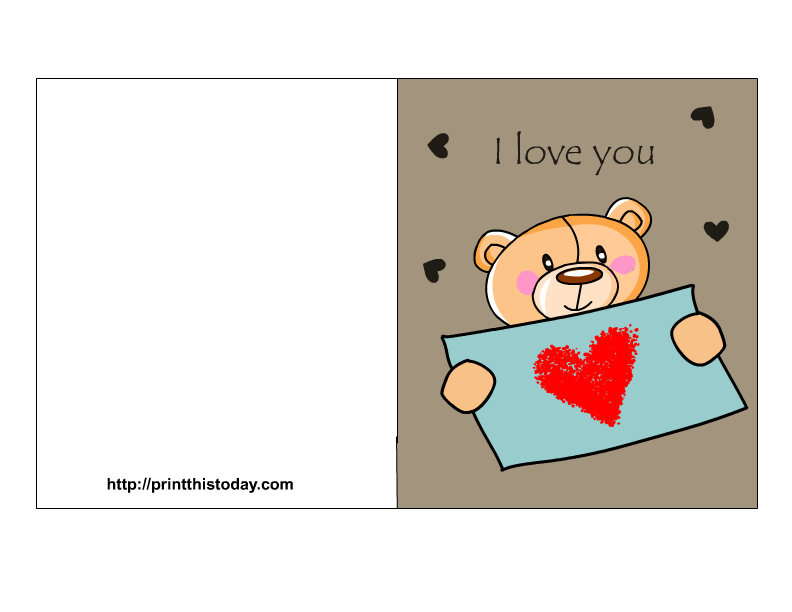 Teddy Bear and Heart Balloons Card
This is another adorable card with a cute and cuddly teddy bear holding heart shaped balloons. This card also has that 'I love you' message that you want to share with that special woman in your life.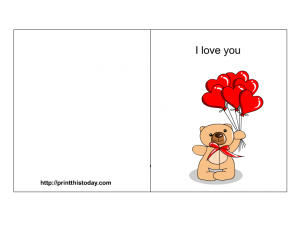 My heart is just for you Card
Let her know that your heart is just for her with this adorable card with a teddy bear holding a big heart in his hands. It will make her feel special for sure.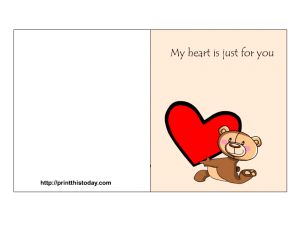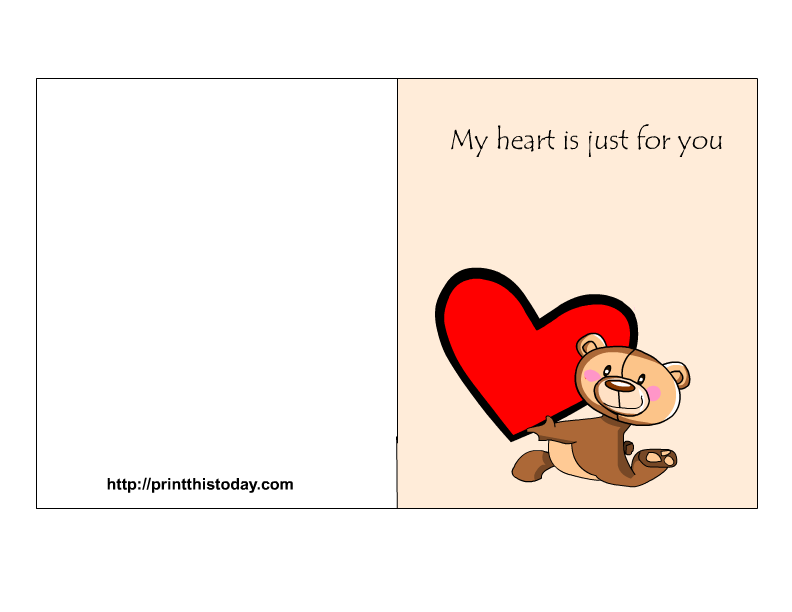 Love card for her with Teddy bear and Flower
I simply love this teddy bear which is holding a flower in his hands. You can also print this free printable love card and send this to your girlfriend.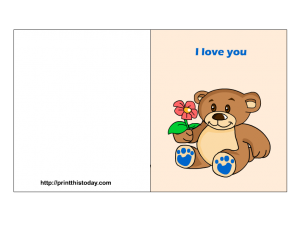 Love Card with cute teddy bear and heart
This is another free printable love card with a cute and cuddly teddy bear sitting in front of a big heart. There is 'I love you' message at the top written in a beautiful manner. You can write your own personalized message inside this card after printing it. Let me know that how do you like these cards and which other cards would you like to see on this site using the comment box below.