Easter will soon be approaching so I have created these adorable free printable Easter bunny stencils that you can use in your Easter-related crafts projects, Easter greeting cards, and your Easter decorations. You can either paint the bunny in a single color or can add eyes and mustaches on it afterward when the paint gets dried.
Easter bunny holding a rose stencil
In this cute stencil, the Easter bunny is holding a rose in its hand. Spread the message of love this Easter with this adorable stencil.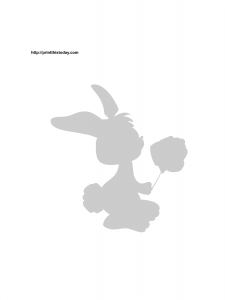 Bunny and heart stencil
This is a stencil that will make a cute silhouette of an Easter bunny holding a heart-shaped balloon.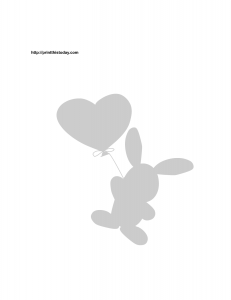 Easter bunny and flower stencil
This stencil will create an easter bunny silhouette that is holding a flower in its hand.