Here are some adorable free printable favor bags which are decorated with different hearts patterns. You can use these favor bags on any Baby shower, birthday or wedding party to pack party favors. These adorable bags with hearts can also be used as gift bags to give small gifts to your friends and family on any occasion.
Favor Bag with Hearts
This is a very cute favor bag in pink and brown with pink hearts that make a love tree on each side of this bag.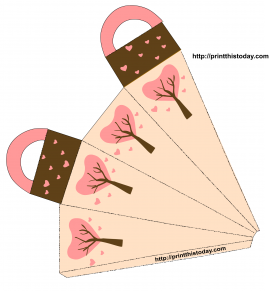 Favor Bag Printable featuring Hearts Pattern
Cute favor bag design decorated with crochet hearts.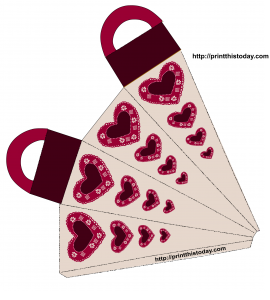 Favor Bag with Colorful heart
This favor bag printable is decorated with a colorful heart that has a floral pattern inside.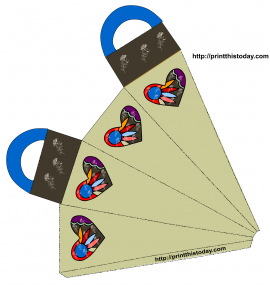 Favor Bag with Cute Hearts
This is another very cute free printable favor bag printable that is decorated with hearts in different colors.