Here you can download some cute Free Christmas Jigsaw Puzzle templates. Print these adorable pictures, paste on a cardboard and cut according to the pattern given in grey lines. You can use these cute puzzles as Christmas Party favors or can print for your own kids to keep them busy in this fun Christmas activity.
Each Jigsaw puzzle is comprised of nine pieces, so it is easy for younger kids to assemble and enjoy.
Christmas Tree and Snowflakes
Playing with this cute Jigsaw puzzle with blue background, colorful Christmas tree and Snowflakes will be surely enjoyed by cute little kids on Christmas.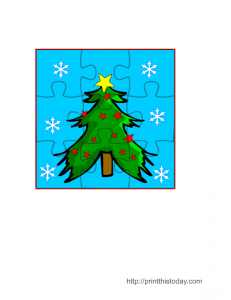 Elf and Gifts
Assembling pieces of this Jigsaw Puzzle will make a cute little elf and a lot of gifts.

Cute Santa and Christmas Tree
A beautifully decorated Christmas tree and Santa Claus make this Jigsaw Puzzle a charming an adorable game to play.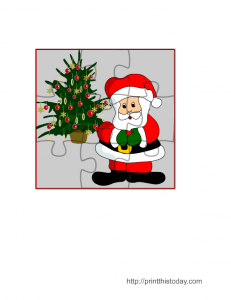 Christmas Stockings
Colorful Christmas stockings with different patterns makes this puzzle slightly difficult for younger kids.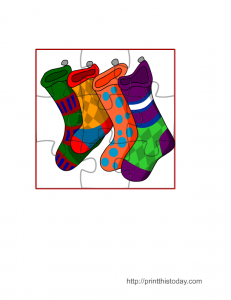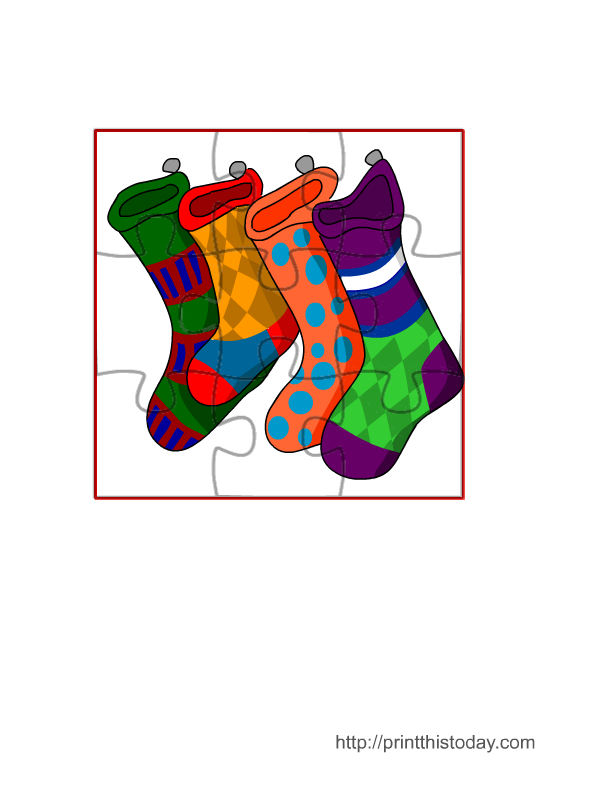 Snowman Jigsaw Puzzle
Another puzzle with a bit high difficulty level but once you assemble the pieces, you will make an adorable snow man. 🙂