Here are some free printable Valentine Cards with Romantic and meaningful love quotes and cute images that will make your sweetheart feel more special. You can write a personalized note inside these cards after printing these.
Valentine Card with Love Quote
Tell your sweetheart that you love them no matter what they do by sending this adorable card with quote that says, "True love is knowing a person's faults and loving them even more for them."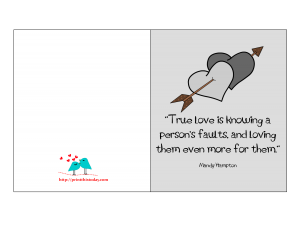 Valentine Card with cute Love Quote
This is a cute card that will make you love's day cheerful and special. Tell him/her that you want to talk about  them all the time with this card that says, "The only thing better than being with you is telling people about you."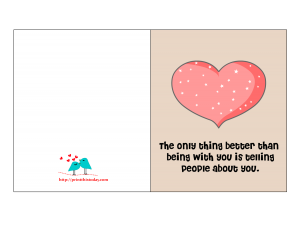 Romantic Card for Valentine's day
"If I had a rose for every time I thought of you, I'd walk through a garden forever." This is a perfect love quote card for Valentine's day to tell your boyfriend or girlfriend that you are thinking about him or her all the time.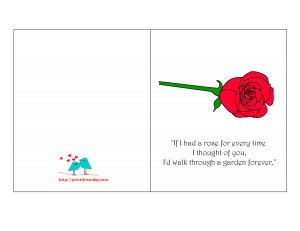 Love Quote Card for Valentine's day
"Love is the bridge between Two hearts." An other cute love quote card with two adorable hearts.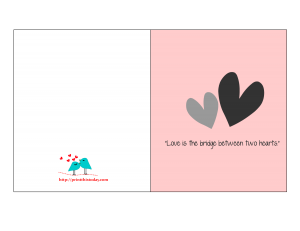 Love Card with meaningful Quote
Tell your boyfriend or girlfriend that you are a perfect match for each other with this card that says, "God made many puzzle pieces, but only those two 'cut out' for each other, can fit together to create a perfect and beautiful picture."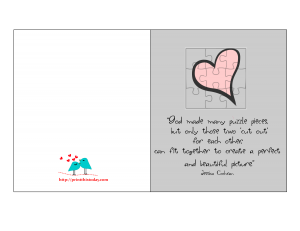 Please follow and like us: